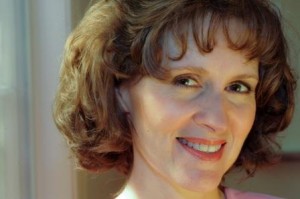 Jill Lagerberg, Director of Knoxville Christian Arts Ministries and Conductor of the Choir and Men's Ensemble, holds the degree of Bachelor of Arts with Honors in Music, summa cum laude, from Wake Forest University in Winston-Salem, NC.  She holds the degrees of Master of Music and Doctor of Musical Arts in Voice Performance from The University of Michigan.  For eight years she was Professor of Music and Chair of the music program at Johnson Bible College (now Johnson University) in Knoxville, where she taught choral conducting, private voice, and music theory, and directed the college choirs and traveling ensembles.  She has served as the Children's Chorus Director for the Knoxville Opera Company and for ten years was the Co-Director of the Knoxville Children's Choir.  She has directed children's, youth, and adult church choirs in North Carolina, Michigan, and Tennessee, most recently as the Sanctuary Choir Director at Cedar Springs Presbyterian Church in Knoxville.  Ensembles under her direction have sung in Chicago, Boston, New York, Orlando, and Williamsburg; and internationally in England, Poland, Austria, Zambia, Zimbabwe, and Peru.  She now serves part-time on the staff of Cedar Springs Church as the Director of Knoxville Christian Arts Ministries.
Her voice teachers have included Teresa Radomski, Lorna Haywood, George Bitzas, and Marjorie Stephens.  She is a former member of the Knoxville Choral Society and Chamber Chorale and the John Ribble Singers.  She is a member of Phi Beta Kappa and Omicron Delta Kappa/Mortarboard Honor Societies, the American Choral Directors Association, and the National Association of Teachers of Singing.
_______________________________________________________________________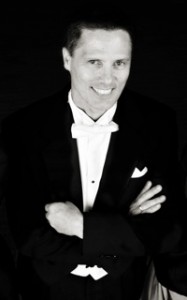 John LaMacchia, Director of Orchestra, received his Bachelors and Masters degrees in music education, with an emphasis in conducting, from the Ohio State University in Columbus, Ohio.   He has been conducting wind bands for twenty-two years as a public school teacher, and as senior director of the Knoxville Christian Youth Bands program for Knoxville homeschooled students. His ensembles have earned both Superior and Excellent ratings. Currently, he is the band director at Vine Middle school in Knoxville, where he has felt called. He is a music performance judge for concert bands through Music in the Parks, and marching bands through USBands. John met his wife Ann at Ohio State. They have been married for thirty-one years and have three sons, ages 20-27.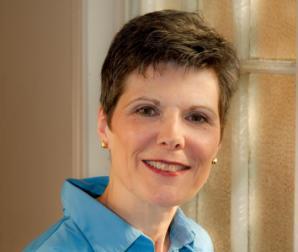 Paula Smith, Director of Bells of Grace,
graduated cum laude with a Bachelor of Music in Education degree from the State University of New York at Fredonia.  She has taught general music grades K-6 in Maryland and grades Pre-K – 8 in Southern California.   She sa
ng with the Folger Consort in Washington D. C. and the William Hall Chorale in Southern California and presently sings with the Knoxville Choral Society. 
Paula began playing handbells in 1980 at Lake Avenue Church in Pasadena, CA, where she also was music librarian and a member of the Sanctuary Choir and directed the Kindergarten Choir of the Choir School.  In 1984 the Sanctuary Choir and Bells of Praise participated in a ministry tour of Germany, Austria and Switzerland.  The Bells of Praise also had numerous concerts and ministry opportunities throughout the Southwest.  Paula came to Cedar Springs Presbyterian Church in 1993 and continues to sing in the Sanctuary Choir and the KnoxCAM Choir.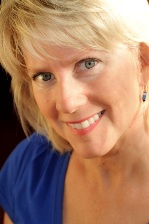 Leann Dickson, Director of Drama, holds the degree of Bachelor of Fine Arts in Theatre from the University of Montevallo in Alabama and has been a drama teacher for twenty-six years.  She has taught and performed in San Francisco, Honolulu, Atlanta, and Birmingham.  For the last sixteen years she has been a member of the faculty at Bearden High School in Knoxville, where she founded and directs the highly successful musical theatre program, an intense pre-professional training curriculum for young actors. She has directed over seventy productions in her career and continues to perform, direct, and choreograph in the community.  She considers it a great joy and privilege to play a supporting role in the development of local artists.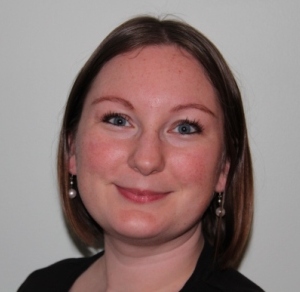 Kathleen Aspiranti, Director of Dance,
holds the degrees of Bachelor of Fine Arts in Dance and Bachelor of Arts in Psychology, summa cum laude, from Wright State University in Dayton, Ohio.  She is a former member of the Dayton Ballet Company and the Wright State University Dance Ensemble.  She has instructed students from age three through adult in ballet, pointe, modern, jazz, tap, lyrical, musical theater, and liturgical dance styles.  Her choreographed pieces have won top awards at state and national competitions.  Kathleen holds a Ph.D. in School Psychology from the University of Tennessee, Knoxville, and is a school psychologist in Blount County.  She continues to perform in Ohio and Tennessee, praising and worshiping God through dance.