K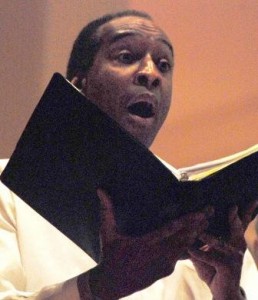 noxville Christian Arts Ministries is a supported ministry of the Local Outreach Group of Cedar Springs Presbyterian Church and is under the supervision of the KnoxCAM Advisory Board.
Our Mission: to integrate music, drama, and dance to proclaim the gospel of Christ wherever God leads.
Our Goals:
1.  To be on mission beyond the walls of the church by proclaiming the gospel through the performing arts, casting a vision for performing arts ministry, and partnering with other organizations in ministry.
2. To minister to our own members, by providing a place for them to be on mission using their artistic and other gifts as part of a loving community of believers.
KnoxCAM is a community-wide organization of Christian choral and instrumental musicians, handbell ringers, actors, and dancers who desire to use their gifts in ministry.  Presently we have 80 members, age 16 to 85, from 39 churches representing 14 denominations in the Knoxville area.  We present concerts at prisons, inner city ministries, homeless shelters, retirement centers, nursing care facilities, and other venues.  If you are an experienced performing artist, age 16 and older, amateur or professional, KnoxCAM can be a place for you to serve.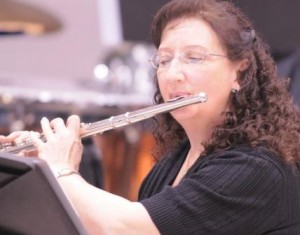 KnoxCAM provides opportunities for:
Choral Singers
Men's Ensemble Singers
Orchestral Instrumentalists
Handbell Ringers
Actors
Dancers
If you share this passion to use your artistic talents to carry the gospel to places of need, you can learn more about your area of interest on the Groups and Join Us pages.  To see the current KnoxCAM concert schedule, click on Schedule.
KnoxCAM's concerts change annually:
2017-2018  David and Bathsheba, tells the story of King David who is known as a man after God's own heart, and yet the story of his relationship with Bathsheba shows us he was capable of committing terrible sins!  What does David learn about pridefulness and sin, about repentance and forgiveness, about God's eternal love and faithfulness?
2016-2017  Unchained, tells the story of Simon, a man possessed by demons and driven from his home until he encounters The Healer.  Walk with Simon and his sister, Rachel, as they follow the ministry of Jesus and wonder if he is the Messiah who has come to save them.  What will they do when Simon's hopes are crushed as The Healer is crucified on a cross?
2015-16: Emmanuel is a retelling of the birth of Christ.  When the shepherd Simon sees an opportunity to steal from travelers who knock on his door in the night, what will he do?
2014-15:  Broken Road (with music from Requiem for the Living by Dan Forrest).  Where is God when Wes and Connie's son continues in a downward spiral and finally is arrested for murder, despite years of love and prayers on his behalf?
2013-14:  Respect, about an inmate who struggles with drug addiction and indebtedness to his fellow prisoner and the prison staff member who cares enough to intervene.
2012-13: The Crossroads, about a recently-released inmate who struggles to readjust to life on the "outside."
2011-12: Maggie's Story, about a former drug addict and prostitute who makes a lasting difference in the lives of those around her.
2010-11: The Ungrateful Servant, about a family struggling with divorce and addiction.
2009-10:  The Prodigal Son, about a family coping with the return home of their son who has just been released from prison.