Then the righteous will answer him, "Lord, when did we see you hungry and feed you, or thirsty and give you something to drink?  When did we see you a stranger and invite you in, or needing clothes and clothe you?  When did we see you sick or in prison and go to visit you?"  The King will reply, "I tell you the truth, whatever you did for one of the least of these brothers of mine, you did for me." –Matthew 25:37-40
KnoxCAM has traveled throughout the state of Tennessee this year, from Mountain City to Memphis, presenting the gospel message at 7 state prison facilities, 7 men's and women's units at county jails, Knox Area Rescue Ministries homeless shelter, and numerous retirement communities and nursing care facilities.
Please join us on Sunday, May 4, 6:30 p.m. in the Cedar Springs Presbyterian Church Sanctuary, 9132 Kingston Pike, for our final concert this season.  Inspired by real people, RESPECT! is the story of James and Leon, incarcerated offenders whose lives are impacted by a prison staff member who cares.
Don't miss this opportunity to discover the ministry of KnoxCAM and learn how YOU can become a member for the 2014-15 season.

Proclaiming the gospel through choral, orchestral, and handbell music; drama; and dance to prison inmates, the homeless, and the elderly and ill.
Who is KnoxCAM ?
If

Knoxville Christian Arts Ministries

is new to you,
please watch this short video (3 minutes) click HERE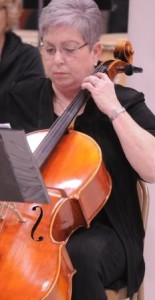 Knoxville Christian Arts Ministries is a multi-generational, community-wide, outreach ministry of Christian choral and instrumental musicians, handbell ringers, actors, and dancers who desire to use their artistic gifts to proclaim the gospel of Christ beyond the walls of the church.  We are a supported ministry of Cedar Springs Presbyterian Church in Knoxville, Tennessee.
KnoxCAM has 80 members, ages 16 – 83,  from 30 different congregations reperesenting 11 denominations in the Knoxville area.  Our ministry focus is on those "hidden" in our society:  prison inmates, the homeless and abused, the elderly and ill.  The generous support of Cedar Springs Church enables us to minister free of charge throughout the East Tennessee area.
The mission of Knoxville Christian Arts Ministries is to integrate music, drama, and dance to proclaim the gospel of Christ wherever God leads, and to minister to our own members by providing  a place for them to be on mission using their artistic gifts as part of a loving community of believers.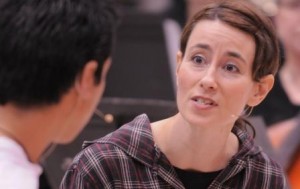 For more information, and to learn how YOU can be part of the ministry of KnoxCAM, click on the menu items above.