KnoxCAM Kicking Off 9th Season on Tuesday, August 22
KnoxCAM is excited to be entering our 9th season of ministry this fall with the story of David and Bathsheba!  We remember David as the great king of Israel, great poet, great warrior, ancestor of Jesus Christ – and "a man after God's own heart."  We don't often remember that he was also an adulterer and scheming murderer – crimes that would put him in prison for life today and label him forever as a felon.  It was only through God's love, forgiveness, and faithfulness to David that he received victory over his great sin. This is a message that will resonate with the men and women prisoners we serve!
We are looking for performing artists who want to serve with us in ministry this season. We need singers (especially TENORS!), dancers, orchestral and handbell players, and actors.  All our acting roles are double cast and we are still looking for some specific actors:  2 men age 40s to play charming King David at the height of his power; 1 young woman age 20s to play the beautiful Bathsheba; and 1 man age 20s to play the soldier Uriah the Hittite, Bathsheba's husband who is murdered by David.
Contact Jill Lagerberg at jilllagerberg@cspc.net for more information TODAY!
Then the righteous will answer him, "Lord, when did we see you hungry and feed you, or thirsty and give you something to drink?  When did we see you a stranger and invite you in, or needing clothes and clothe you?  When did we see you sick or in prison and go to visit you?"  The King will reply, "I tell you the truth, whatever you did for one of the least of these brothers of mine, you did for me." –Matthew 25:37-40
KnoxCAM travels throughout the state of Tennessee, from Mountain City to Memphis, presenting the gospel message at state prison facilities,  men's and women's units at county jails, Knox Area Rescue Ministries homeless shelter, and numerous retirement communities and nursing care facilities.
 For more information about the ministry and how YOU can become a part of KnoxCAM, browse this site and contact Jill Lagerberg, Director, at jilllagerberg@cspc.net or 865-291-5218.

Proclaiming the gospel through choral, orchestral, and handbell music; drama; and dance to prison inmates, the homeless, and the elderly and ill.
Who is KnoxCAM ?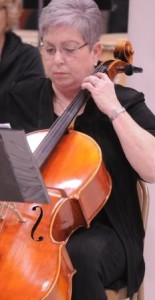 Knoxville Christian Arts Ministries is a multi-generational, community-wide, outreach ministry of Christian choral and instrumental musicians, handbell ringers, actors, and dancers who desire to use their artistic gifts to proclaim the gospel of Christ beyond the walls of the church.  We are a supported ministry of Cedar Springs Presbyterian Church in Knoxville, Tennessee.
KnoxCAM has over 100 members, ages 16 – 85,  from 39 different congregations representing 14 denominations in the Knoxville area.  Our ministry focus is on those "hidden" in our society:  prison inmates, the homeless and abused, the elderly and ill.  The generous support of Cedar Springs Presbyterian Church and individual donors enables us to minister free of charge throughout Tennessee.
The mission of Knoxville Christian Arts Ministries is to integrate music, drama, and dance to proclaim the gospel of Christ wherever God leads, and to minister to our own members by providing  a place for them to be on mission using their artistic gifts as part of a loving community of believers.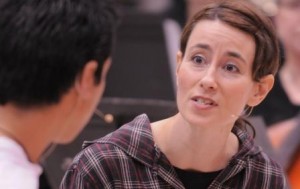 For more information, and to learn how YOU can be part of the ministry of KnoxCAM, click on the menu items above.